This website is an affiliate site that offers options on games and casinos on the fabulous Book of… series of slot games. So, what's different about us? We are all about the games, not the bonuses. Read more.
We've made this site simple to use and very user friendly. All you need to do is hover over the flip card, all the info you need about the game is on the reverse. What it is, where to find it and what the RTP % is. Click on the "where to play" button and it takes you to the game provider intro page and which Casinos offer that game.
This is an affiliate site, so there will be Bonus information somewhere. Every Casino offers a "fabulous" Welcome Bonus, or Sign-up bonus. Each bonus is individual to that casino, so you will need to read and agree to their Terms and Conditions. Obviously, some are better than others, but that is for you to find out. We have a general guide on when to take the bonus or when to pass. Read more here.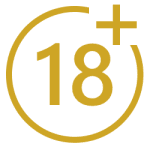 NOTE: 18+ players only. Welcome Bonuses refer to New players only. Wagering requirements always apply unless specified. Bonuses, Games and Wagering requirements may change. Always read full T&C's before playing.
Age Verification Notice! This website has casino rated content that is intended for 18+ adults only. By entering this site you need to confirm that you are 18+ years or older. Each casino has age restrictions set in place. Proof of ID is always needed when registering with a gambling site. Photo ID, proof of address, copy of Credit Card details and notarised documentation in extreme cases will need to be provided. By continuing to browse our website you agree to our Privacy policy and T&C's.

Read more about Responsible Gambling.
Real Money Play & Demo Play
All of the games that we have advertised on this website are games that are available to play in either Demo mode (free version) or in Real Money mode (pay and play version). You have a choice, so make sure that you check before you stake your real money play. All of the games are mobile and desktop friendly, so feel free to enjoy them from anywhere. Always better to take a book with you, so might as well be a Book of…
The RTP % or Return to Player percentage is the term casinos use to describe the pay-out percentage given back to players. This percentage pay-out is based on all money wagered over time on that specific game or slot.
The RTP % does not guarantee a win, nor does it stop you winning any of the jackpots multiple times. It is just a heads-up disclosure from the Casino/Game provider regarding the payout percentage of that game the lifetime of that game.
*Note: All RTP % shown on the flip cards are the recommended RTP for that game at the time of posting. However, individual casinos may vary.
There are as many casinos on this website as there are games, which gives you the upper hand when it comes to choice. Most of the games displayed are available at more than one casino, so shop around.

What should you look for in a casino? The answer believe it or not, is not Welcome Bonuses!
Look past the free spins and deposit match offers and look for a welcoming site that has more than one feature. Make sure that they have a Gambling Licence, are Gambling Commission registered, and that they have multiple Customer Services options. One-to-one support or Live chat options is usually a good sign.
IMPORTANT: Check out their wagering requirements and Terms of service before you deposit.
SET YOUR LIMITS – Gamble Responsibly
Gambling is the main theme that runs through the BigBookofSlots.com. As such, we must warn you of the dangers of excessive gambling. Gambling addiction ruins lives. Please gamble within your financial limits.
Responsible Gambling starts with a deep hard look in the mirror, it's not enough to rely on the gambling companies to tell you when you've had enough. Set your own limits, restrict your own play and always play within your means. The basic rule is, "if you can't afford to lose, don't play".
If gambling starts to affect your personal life or have a negative effect on your finances, then it's time to walk away. Gambling debt and or gambling addiction is preventable if you recognise the signs. Please Gamble Responsibly.
BeGambleAware – GamCare – Gamblers anonymous
Always Gamble Responsibly, and remember, If the fun stops, STOP!
If you have any issues or questions regarding the BigBookofSlots, or the content on this website, please use the contact form and we will get back to you as soon as possible. Contact us.
This is the list of lists, every Book of… series of games that we have found so far. This is not the final list, more games are coming. If there is a Book of… game that is not on this list, let us know. For obvious reasons, this list is subject to change.
Game Providers for Book of… series
All hail the conquering Game Providers. They are the real heroes with their genius games, graphics and soundtracks that we have all fallen in love with. Drop a comment about their games in our "contact us" section and we will pass it on.
For obvious reasons, this list is subject to change.