WE CARE
Responsible Gambling
Responsible Gambling is something that we need to take seriously. As gambling is the main theme that runs through BigBookofSlots, we feel it necessary that we warn you of the dangers of excessive gambling. If gambling starts to affect your personal life or finances, then it's time to walk away.

Gambling debt and or gambling addiction is preventable if you recognise the signs. If you need help or assistance, contact any free to use helpline.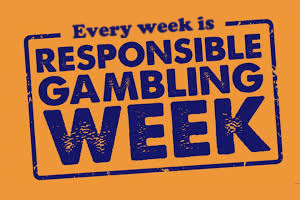 Remember, "When the fun stops, STOP"
If you are effected by gambling and you need information, then please contact either the gambling advice hotline directly or contact us via our contact form.
BeGambleAware
GamCare
Gamblers Anonymous
Here are a few tips to help you moderate responsible gambling with simple tips:
Set a budget – have a maximum deposit, stake or loss plan before every session.
Stop if it prevents you from completing family responsibilities.
Never try to win back your losses.
Don't borrow money to gamble.
18+
You need to be 18 or older to play on any of the advertised games or Casinos on this website. There are NO exceptions to this and proof of identity checks will be made by every Casino before you can register. Further identity checks will be made before you can withdraw any winnings. These could include but not limited to, Photo ID, proof of address, copy of Credit Card details and notarised documentation in extreme cases.
Self-exclusion and Setting limits
Help is available if you need it. Every website that offers online gambling will have advice links and self-help tools at your disposal, such as Setting limits or Self-exclude.
You can limit your betting by self-excluding yourself for a set period of time, such as 14 days, or longer. Once you have set your exclusion option, then the site will automatically stop your restrict access to your account for that period.
You can also set deposit limits (per day, week, or month). These don't stop you playing, but they do limit the amount you re-deposit on any one site. Some sites offer a Loss limit, which stops when you hit your limit threshold.
Obviously, these measures are a self-controlled guide to responsible gambling only and do not address any serious addiction issues. If you or anyone you know has a gambling problem, then please consider seeking help from professional organisations such as GamCare, NHS Gambling addiction or Gamblers anonymous.
Responsible Gambling and Protection of Minors
Although many precautions are undertaken to ensure all players are over 18, we recommend responsible gaming starts with parenting to prevent minors from participating in underage gambling which could lead to the development of gambling dependency. We recommend the use of filtering software to prevent minors from gaining access to all gaming sites. Most platforms offer a link to a registered filtering company, but if there is none offered, then please contact us and we will happily send you more information.
Tips for Parents:
Always close the gaming software when you are away from your PC.
Make sure you add a password to your casino access.
Always keep your password details and credit cards confidential.
Limit and moderate access or consider blocking software.
Proof of ID is always needed when withdrawing funds. They might ask for a photo ID, proof of address, copy of Credit Card details and notarised documentation in extreme cases.
18+ players only. Welcome Bonuses refer to New players only. Wagering requirements always apply unless specified. Bonuses, RTP %, Providers, Casinos, Games and Wagering requirements may change. Always read full T&C's before playing.
Please Gamble Responsibly.