iGaming Industry News
Game-changer partnership to expand into the interactive entertainment landscape, as Playtech Live secures exclusive deal with Fremantle for Iconic Family Feud Franchise.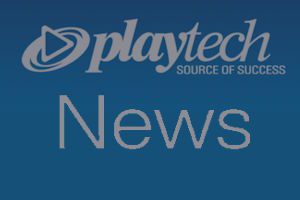 Playtech, a renowned leader in the world of gambling technology, is thrilled to announce a groundbreaking partnership that is poised to revolutionize the gaming landscape.
Playtech Live has sealed an exclusive worldwide agreement with Fremantle, marking a monumental milestone in the evolution of the Live Gaming market. This strategic partnership aims to breathe new life into the iconic Family Feud franchise.
Edo Haitin, Playtech Live CEO, commented, "This partnership with Fremantle is a game-changer. By integrating the iconic Family Feud franchise into our offerings, we are bridging the worlds of game show entertainment and online gaming, promising our users an immersive experience. I'm thrilled that we could partner with Fremantle to bring the legendary Family Feud to the gaming world. Our vision at Playtech Live is to always deliver the best possible entertainment experience, and this collaboration underscores that commitment."
Fremantle, a true international entertainment powerhouse with an expansive global presence, perfectly complements Playtech Live's vision of bringing Family Feud to gaming enthusiasts across the globe. The Family Feud franchise deal encompasses a global reach, encompassing vital markets, including the United States, thereby setting an extraordinary precedent within the gaming and entertainment industry. This partnership also underscores its significance by including access to the UK Family Fortunes intellectual property, further cementing its magnitude.
Erica Gadecki, Fremantle SVP Partnership Solutions, said, "A collaborative effort with Playtech on the iconic gameshow Family Feud is how Fremantle continues to deliver unparalleled entertainment in today's market. Playtech's Live platform is a perfect opportunity to expand into the interactive entertainment landscape while building upon the Family Feud legacy."
This groundbreaking agreement underscores Playtech Live's dedication to leading the way in gaming entertainment innovation. In an ever-evolving Live Casino landscape, Playtech Live's decision to take the reins in developing and delivering content centered on the Family Feud franchise promises an exciting future in gaming.
This collaboration serves as a powerful testament to Playtech Live's unwavering commitment to introducing state-of-the-art experiences that engage and thrill players, solidifying our reputation as a trusted brand partner.
Game Developer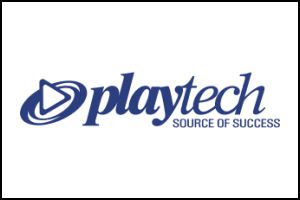 Playtech. It's safe to say that the biggest name in iGaming technology and development is Playtech. Not just game development either, but a market leader in the gambling and financial trading industries too.
There isn't much that Playtech hasn't mastered when it comes to the online gambling world, including three of the most played games inline, including, the Mummy, Gladiator, and Iron Man 2.
Responsible Play – Adults Only Game
All Playtech games are 18+ games only and involve gambling. Welcome Bonuses refer to New players only. Wagering requirements always apply unless specified. Bonuses, RTP %, Providers, Casinos, Games and Wagering requirements may change depending on where you play. Free games and promotions are for funded players unless specified. Withdrawing funds requires proof of an ID. Always read full T&C's before playing.