iGaming Industry News
The million-dollar question is, does a 99% RTP game pay out more? Potentially yes, but you need to define the word "more". Does it pay out more often? YES! Does it pay out more big money pots? NO!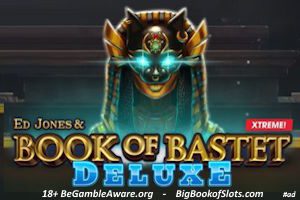 It's all about that 1%, which, as it works out, is all that the casino earns on a game with a 99% RTP, but does that mean that a 99% RTP game is a better game because the casino earns less than other games?
NO, however, it does mean that the casino is more than happy to share the love of this game. Having a video slot game with a high RTP such as the 99% games, is a clever marketing idea to get you to the casino. Play this game, and you're guaranteed to find other games, you'd want to play. That's nothing sinister from the casino, just good old-fashioned marketing. It's also the casino giving a little back to their slots faithful.
The RTP % or Return to Player percentage is the term casinos use to describe the pay-out percentage given back to players on all the money wagered on that specific game or slot over time. The RTP is calculated on all bets all players make on that game over the lifetime of that game. It is not calculated on your bets.
99% RTP, the Perfect Storm
There is something about playing a game with the knowledge that the overall RTP is 99%. That knowledge changes the way that you play. In my case, it makes me play differently and slightly more recklessly than I would with other slot games. With the wins coming in thick and fast, I tend to hit the "gamble" button every time. Something I wouldn't normally do.
Misunderstanding of the game RTP (Return to player percentage) is nothing new, and few casinos take the time to fully explain what it is. Add to that the fact that there are few players that look for that information before playing, and you have a perfect slots storm.
A game that offers a 99% RTP means more wins for players, but that doesn't mean the wins are bigger, or that the win covers your stake. More importantly, it does not mean that you will win 99 out of 100 spins. That said, there will be more wins available, but it isn't as simple as bagging 99 out of 100 wins. The definition of a win is not necessarily stake plus win, sometimes the wins are less than your stake, which, is essentially a painful loss.
OK, "perfect slots storm" is a little mistrusting and negative thinking on my part, but why would they [casino] go out of their way to explain something that they don't need to. All the warnings come in the form of excess gambling advice, and not whether a slot will pay out. Be informed about games before you play.
Check out Spinmatic's fabulous Ed Jones and the Book of Bastet Deluxe Extreme, a seriously fun 99% RTP game. Read the full review here.
Responsible Play – Adults Only Game
All games are 18+ games only and involve gambling. Welcome Bonuses refer to New players only. Wagering requirements always apply unless specified. Bonuses, RTP %, Providers, Casinos, Games and Wagering requirements may change depending on where you play. Free games and promotions are for funded players unless specified. Withdrawing funds requires proof of an ID. Always read full T&C's before playing.