iGaming Industry News
The announcement that there will be a Commercial gaming regulator established in UAE is big news. Given the funding potential and the vibrant and future-facing nature of the UAE, there is a chance to build one of the most exciting gaming environments out there.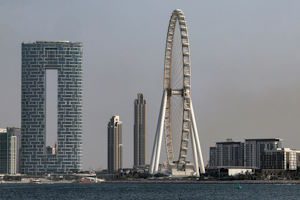 The United Arab Emirates has established the General Commercial Gaming Regulatory Authority (GCGRA) as a federal body with the aim of introducing a regulatory structure for both the national lottery and commercial gaming activities.
Kevin Mullally, a highly esteemed global regulator in the field, has been designated as the CEO of GCGRA. With an extensive background of over three decades in both domestic and international gaming oversight, Mullally brings invaluable expertise to the organization, as reported by the Emirates News Agency.
The leadership team of GCGRA is composed of accomplished individuals who possess international credentials and a demonstrated history of implementing effective, secure, and ethical practices in the realm of gaming regulation worldwide.
Heading the board of directors is industry veteran Jim Murren, who expressed his satisfaction with Kevin Mullally's appointment. Murren noted that Mullally's unparalleled expertise is a significant asset in the development of a regulatory framework tailored to the specific needs of the UAE.
GCGRA's primary objective is to establish a gaming environment that prioritizes social responsibility and robust regulation. It will ensure that all participants adhere rigorously to stringent guidelines and uphold the highest standards of conduct.
The authority will play a pivotal role in harmonizing regulatory efforts, overseeing national licensing processes, and responsibly fostering the economic opportunities associated with commercial gaming.
In a statement, Kevin Mullally said: "I am delighted to have been appointed as the inaugural CEO of the GCGRA. With my experienced colleagues, I look forward to establishing a robust regulatory body and framework for the UAE's lottery and gaming industry."
Responsible Play – Adults Only Game
All games are 18+ games only and involve gambling. Welcome Bonuses refer to New players only. Wagering requirements always apply unless specified. Bonuses, RTP %, Providers, Casinos, Games and Wagering requirements may change depending on where you play. Free games and promotions are for funded players unless specified. Withdrawing funds requires proof of an ID. Always read full T&C's before playing.