iGaming Industry News
The brilliant Beerhalla slot release by Mancala Gaming comes at the perfect time for Beer games as the Oktoberfest winds down, with a Viking-themed game that combines slots, Beer, and crash game elements.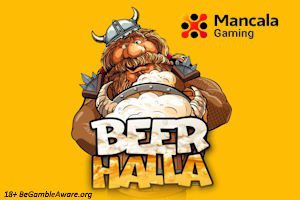 Do you possess the skills to conquer the challenges, unveil the hidden treasures, and etch your name into Viking legend? Beer-drinking skills not required.
Mancala Gaming's latest creation Beerhalla video slot is an immersive Viking-themed adventure that takes you back to a world of daring warriors, frothy mugs of beer, and the thrill of uncovering hidden Viking treasures.
Step into the ancient Viking realm of Beerhalla, where fearless warriors and brimming beer mugs create the backdrop for an unforgettable adventure. It's an exhilarating journey that melds strategy with the element of luck as you navigate a labyrinth of concealed riches while avoiding ominous symbols.
Your mission is crystal clear: uncover hidden treasures while deftly sidestepping menacing red crosses that threaten to impede your progress. Set your wager, choose your preferred level of difficulty, and embark on your quest to reveal the concealed blocks. Each row you successfully clear brings you closer to glory, with overflowing beer mugs amplifying your winnings. But beware of the menacing skull symbols that can erase your hard-earned bets.
Game Developer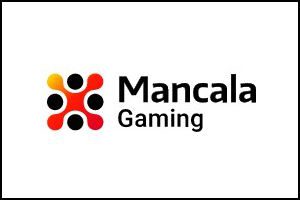 Mancala Gaming is a talented online video slots provider based out of Prague. Known to be the games provider for the "Millennials", or so-called Generation Y, with games that speak to the imagination and ambitions of a younger clientele.
List of brilliant Book of… Games from Mancala Gaming, the Book of Wealth.
Responsible Play – Adults-Only Game
All Mancala Gaming games are 18+ games only and involve gambling. Welcome Bonuses refer to New players only. Wagering requirements always apply unless specified. Bonuses, RTP %, Providers, Casinos, Games and Wagering requirements may change depending on where you play. Free games and promotions are for funded players unless specified. Withdrawing funds requires proof of an ID. Always read full T&C's before playing.