On the back of every flip card, we have the game details and the words "where to play". The game details are important for you before you play that game. The three important questions before committing to a game, What, Why and Where.
How much information is too much information? We know that most players have a basic idea about what they are looking for, so we kept it short to the big three, What, Where and Why.
What
The "what" is simple enough, this is a short synopsis of what the game is. Basic information that tells you that the game has "5-reels • 3-lines • 10-paylines with expanding symbols". Simple stuff that gives you a little heads-up before you go looking.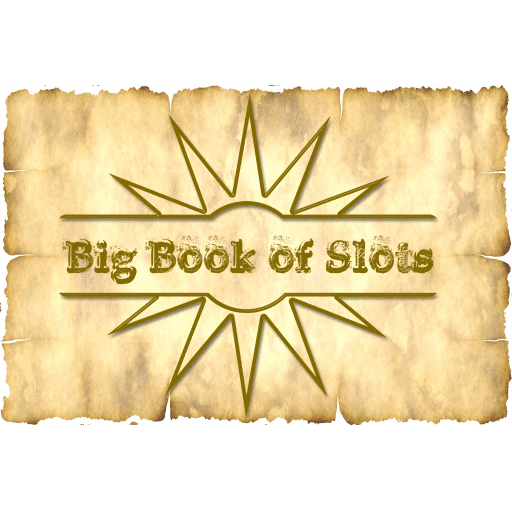 Most slot games have a combination of Reels, Lines and Paylines, with 5-reels • 3-lines • 10-paylines being the most common. Other variations are available, and they do impact your payout options. The more paylines, the more chances to win, but not a guarantee of a win.
All Book of… slot games has expanding symbols. This is the Book part of the game. Bagging three books is your bonus round, and usually results in Free spins or a booster pot. Not all free spins end in a win, but for the most part, they are well worth getting.
Why
The "why" is the RTP or Return to Player percentage. This information isn't crucial, but we think that it is helpful. The RTP is basically information of the payout percentage on that game over the lifetime of that game. NOTE: This percentage is not based on you or how many times you play, but the average of play on that game over the lifetime of play.
Another way to look at the RTP is as information on what a casino earns on that game. The RTP does not impact your game, and it does not stop you from winning a jackpot or guarantee you a win.
Where
Having a little heads-up information about what the game is and what the RTP is, is helpful, but none of that matters if you can't find the game you want to play, hence the Where to play.
Click on the "where to play" button and it takes you to the provider's page, where we have basic information about the game creators, and more importantly where to find the games.
Each game is hosted at one casino or another, and we give you that list of casinos, without favouritism, or bias. All you will see is where is the Casino logo. No Bonus information, no "Play Now" buttons or push notifications. Just a good old fashioned choice.
Click on the link and get base information about the casino and what offers they have. The rest is up to you.
All of the casinos on this website have been tested to destruction, and some have failed. Obviously, those were removed. What is left is a qualified list of casinos that are regulated and licenced (unless specified).
We have plated every game that is displayed on BigBookofSlots.com, and have for the most part videoed those games while playing. All our videos are available to watch on our BBoS YouTube page. Feel free to like and or leave a comment.
Do
The other slice of information on the back of the flip card is 18+ BeGambeWare. Information that is important for those that might have issues. Firstly, you need to be 18+ to gamble and play any of the games advertised on this website. Secondly, take time to apricate the game for what it is, a fun game, and not a get rich quick game. Responsible Gambling starts with you.
If you feel that you can't gamble responsibly for one reason or another, click on the link on the back of the card, or click here and you will be taken to our responsible gambling page. Basic prevention advice and more importantly, where to find professional anti-gambling help are on this page.
*The Book of… series may differ from Casino to Casino. Deposit Bonuses refer to New players only. Withdrawing funds requires proof of an ID. 18+. BeGambleAware. Wagering requirements apply. Opt-in Required. Bonuses, Games and Wagering requirements may change. Please read full T&C's before playing.