iGaming Industry News
The UK Gambling Commission launches Public Consultations on Gaming Regulations in a call regarding government proposals concerning various aspects of the UK Gambling Act review.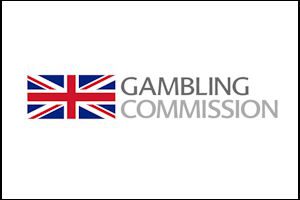 The UK Gambling Commission (UKGC) regulator is seeking responses from gambling businesses, consumers, and other interested parties who wish to contribute their views on the proposed changes.
The consultations will revolve around how the UKGC plans to implement the government's proposals outlined in the Gambling Act review. Among the key areas of focus, financial risk and vulnerability are of paramount importance. The government aims to introduce "risk-based and proportionate checks" to gain better insights into individual customers' susceptibility to gambling-related harm.
Another crucial area open for consultation is the design of online gambling games. The proposals seek to reduce the speed and intensity of certain products while enhancing fairness and improving consumers' understanding of gameplay.
The issue of direct marketing is also a topic on which the UKGC is seeking opinions. The Gambling Act review proposes that operators should allow customers to opt in to receive specific kinds of marketing related to certain products. The objective behind this proposal is to empower customers by giving them more control over the gambling marketing they wish to receive and ensuring they don't receive unwanted marketing.
Other proposals that the regulator seeks feedback on include changes to age verification processes in land-based gambling venues, clarifications on personal management licenses required for various roles within operator companies, and improvements to the composition and decision-making processes of the UKGC's regulatory panels.
In addition to the UKGC's consultations, the UK government has initiated a separate consultation specifically on the issue of stake limits for online slots. The government is currently evaluating the impact of stake limits set between £2 and £15.
All stakeholders, including businesses, consumers, and interest groups, are encouraged to participate in these consultations to provide valuable insights and perspectives on shaping the future of gambling regulations in the UK.
UKGC policy director Tim Miller said. "The opening of the consultations marks a really important moment in turning the commitments in the government's white paper into practical reality."
The consultations will remain open for a period of 12 weeks, Policy Director Miller added, "and I want to encourage as many people as possible to respond so that your views can shape our next steps in making gambling fairer and safer."
National Gambling Support Network
The National Gambling Support Network initiative represents an important collaboration between government agencies and nonprofit organizations, and it has the potential to make a significant impact on the lives of millions of people in the UK.
If you're worried about your own or someone else's gambling, this service is free to access,
24 hours a day, 7 days a week.
Call 0800 802 0133
Responsible Play – Adults-Only Game
All slot games are 18+ games only and involve gambling. Welcome Bonuses refer to New players only. Wagering requirements always apply unless specified. Bonuses, RTP %, Providers, Casinos, Games and Wagering requirements may change depending on where you play. Free games and promotions are for funded players unless specified. Withdrawing funds requires proof of an ID. Always read full T&C's before playing.