iGaming Industry News
Get the Live Casino gaming experiences that puts a new spin on the popular board game with the brilliant Snakes & Ladders revamp by Pragmatic Play in the Snakes & Ladders Live offering.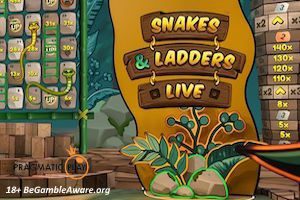 Power Up new possibilities of Play™ with the live casino gameshow that combines classic and modern game elements to deliver fast-paced gameplay, by offering Twists on classic titles, transforming player favourites, and elevating the entertainment.
Pragmatic Play introduces an exciting twist to the beloved board game with its Snakes & Ladders Live offering, revolutionizing the Live Casino gaming experience.
Experience the Power Up of Play™ as this live casino gameshow combines classic and contemporary elements to deliver exhilarating gameplay, offering innovative takes on traditional titles and elevating the overall entertainment value.
The main game revolves around four dice adorned with symbols representing Diamonds, Stars, Snake Totems, and Snakes & Ladders.
Rolling two or more Diamonds or Stars triggers multipliers, with four consecutive Stars or three Stars accompanied by a Diamond awarding the maximum payout multiplier of 20x.
In the Snakes & Ladders bonus game, players roll at least two Snake Totem symbols to activate the round. The number of rolls in the bonus game is determined by a fifth die. This exciting bonus game takes place on a familiar 8×8 tile board.
Irina Cornides, Chief Operating Officer at Pragmatic Play, expressed that Snakes & Ladders Live encapsulates the joyful and recognizable elements of the original board game, delivering an immersive live casino gameshow. She highlighted the title's nostalgic theme and engaging gameplay, which combines a sense of familiarity with a modern twist.
Game Developer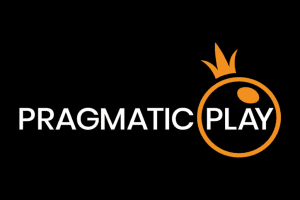 Pragmatic Play is one of the biggest names in online gambling. A professional games developer with a passion for games that deliver total immersion, excitement, and responsible thrills. Reliability is key to everything that leaves the Pragmatic Play workshop.
Responsible Play – Adults Only Game
All Pragmatic Play games are 18+ games only and involve gambling. Welcome Bonuses refer to New players only. Wagering requirements always apply unless specified. Bonuses, RTP %, Providers, Casinos, Games and Wagering requirements may change depending on where you play. Free games and promotions are for funded players unless specified. Withdrawing funds requires proof of an ID. Always read full T&C's before playing.