Have you seen the new Online Gambling Restrictions that are due to take effect in October 2021? The Gambling Commissions new and improved measures look set to make a real difference to the way we spin to win. These include restrictions on spin speed, banning displaying losses as wins and reverse withdrawals banned.
The UK Gambling Commission has been on the hunt for Gambling solutions that promise to cut down on the pressures to play through advertising. Something that they haven't really been too successful at. However, these new measures are designed to make online casino games less intensive, with more emphasis on game enjoyability.
Step in the right direction
The online gambling industry has taken a positive step in the fight to control obsessive and compulsive gambling. The changes should come into effect as of 31st October 2021 and include restrictions on the slot spin speeds, a ban on games that speed up play. Blocks on celebrating losses as wins and banning reverse withdrawals.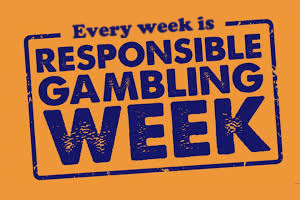 A very positive step in the right direction that offers sensible safety measures that could make a difference to every play. A ban on reverse withdrawals and displaying losses as wins will make an impact on those with betting/gambling problems. 
Studies by the Gambling Commission have estimated 70% of all online casino games are slot games, most of which are reel related. Some games last less than 9 seconds before the next starts. To put that into perspective, if played constantly with a £1 stake and a starting balance of £100, you would have emptied your balance in less than 15 minutes. Slowing down the reel spins makes the game enjoyable and gives you time to think.
Displaying loses as wins
Although the slots speed reduction will stop you blowing through your budget in minutes, the changes to the way that wins are portrayed will make the biggest difference to most players.
As things stand, there are no gambling regulations to curb the way that winnings are displayed. For example, if you play a £1 game and you win £2, then you have won £1, plus your stake. Simple stuff. But, if you play a £1 game and win 50p, then it's still displayed as a win, even though you have lost 50p. Despite the flashing message that you are a "WINNER" in large letters, you've won nothing.
It sounds like a trivial thing, as most people will know that this isn't really a win, but it leads to a false interpretation of what defines a win. It's this misleading information that can lead to compulsive play.
Reverse withdrawals
Offering players a time out or pause in play, or a time to rethink is a vital step in preventing compulsive gambling which leads to gambling addiction. An import change in the new Online Gambling Restrictions will put a stop to the use of reverse withdrawals. A reverse withdrawal allows players to re-gamble money they had originally requested to be withdrawn. This doesn't mean that you can't redeposit your money, but the introduction of this ban offers you a brief respite from gambling. The idea being this is "time to think". 
The gambling industry has been forced to look at the part they play in gambling addiction. Introducing "Safe Play" modes on all gambling sites allow players to self-exclude and seek help when needed.
Moderate responsible gambling with simple tips:
Set a budget – have a maximum loss plan before gambling.
Always set a play time limit.
Never try to recoup your debt with your winnings.
Walk-away if you are on a losing streak.
Don't borrow money to gamble.
Don't play if you can't afford to lose.
*All bonus offers and promotions are subject to change. Deposit Bonuses refer to new players only. All free games and promotions are for funded players only. Withdrawing funds requires proof of an ID.
18+ players only. BeGambleAware.org. Wagering requirements apply. Bonuses, Games and Wagering requirements may change. Please read full T&C's before playing.