iGaming Industry News
UK's leading name in the fight for Gambling Awareness, GambleAware.org, has launched the National Gambling Support Network (NGSN) using third-party treatment providers that offer free confidential support to anyone suffering the harmful effects of gambling.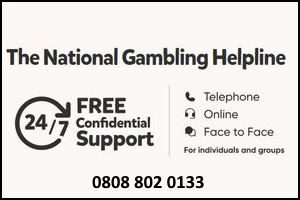 The UK's National Gambling Support Network is an initiative that aims to provide support and assistance to individuals who are struggling with gambling addiction. The network is a collaboration between various organizations and government bodies, including the National Gambling Helpline, GamCare, and the NHS.
One of the main goals of the National Gambling Support Network is to increase public awareness about the risks and consequences of problem gambling. The network provides educational resources and information to individuals and communities, including how to identify problem gambling behavior and where to seek help.
Another important aspect of the network is its focus on providing effective treatment and support services to those who struggle with gambling addiction. The network has established a nationwide referral system that connects individuals to local treatment providers and support groups. The referral system is designed to be user-friendly and accessible to anyone who needs assistance.
In addition to its referral system, the National Gambling Support Network offers a 24/7 helpline staffed by trained professionals who can provide confidential support and guidance to those in need. The helpline is available to anyone who is concerned about their own gambling behavior or that of a loved one.
The launch of the National Gambling Support Network is an important step in addressing the growing problem of gambling addiction in the UK. According to the NHS, an estimated 0.5-1% of adults in the UK have a gambling problem, and another 2-3% are considered at risk for developing a gambling problem.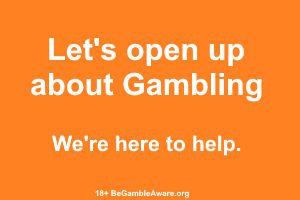 By providing education, treatment, and support services, the National Gambling Support Network is working to reduce the harm caused by problem gambling and to improve the lives of those affected by it.
The National Gambling Support Network initiative represents an important collaboration between government agencies and nonprofit organizations, and it has the potential to make a significant impact on the lives of millions of people in the UK.
If you're worried about your own or someone else's gambling, this service is
totally free to access, 24 hours a day, 7 days a week.
Call 0800 802 0133
Responsible Play – Adults-Only Game
18+ BeGambleAware.org. When selecting an online Casino, all welcome bonuses refer to new players or first-time depositors only. Wagering requirements always apply unless specified. Bonuses, RTP %, Providers, Casinos, Games and Wagering requirements may change depending on where you play. Free games and promotions are for funded players unless specified. Withdrawing funds requires proof of an ID. Full T&C's apply.