iGaming Industry News
The UK Gambling White Paper represents a significant step towards a more regulated and responsible gambling industry in an attempt to tackle the potential of a "Las Vegas on every phone", with suggested lower limits and greater protections for 18- to 24-year-olds.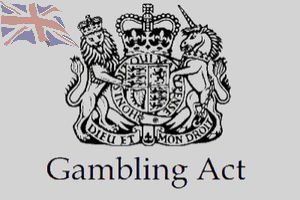 Possible limits for younger gamblers will include options of a £2 stake limit per spin, a £4 limit per spin or a limit set based on individual risk. These new regulations may include gamblers that are losing larger sums of money over a 24 hour period.
If implemented successfully, it could help protect vulnerable individuals from harm and ensure that the industry continues to provide economic benefits while also meeting its social responsibilities.
UK Culture Secretary Lucy Frazer outlined the plans in UK Parliament today, saying the rise of smartphones means that there is a Las Vegas on every phone, yet has taken no new action on advertising.
The UK government's Gambling White Paper, released today, has been making waves in the gambling industry and beyond. The paper outlines a comprehensive set of proposals designed to reform the UK's gambling laws and regulations, aiming to make them fit for the digital age and more effective in protecting consumers.
One of the key proposals of the Gambling White Paper is the creation of a new Gambling Act, which would replace the current 2005 Act. This new legislation would aim to balance the economic benefits of gambling with the need to protect individuals and society from harm. It would also give regulators more powers to act against operators who fail to meet their obligations.
Changes to the Governmental White Paper published in 2021 proposed a "duty of care" for gambling companies towards their customers, which would make them legally responsible for identifying and preventing harm caused by gambling. This includes the use of new technologies, such as machine learning algorithms, to detect patterns of risky behaviour among customers.
Another proposal was the introduction of a new Gambling Ombudsman, an independent body that would handle disputes between customers and gambling operators. This would provide a quick and easy way for consumers to resolve any issues they have with operators and ensure that they are treated fairly.
The White Paper also proposes to ban credit card gambling, which is currently allowed in the UK, which has been a success, which prevented consumers from gambling with money they do not have and potentially getting into debt.
The new Gambling White Paper has been welcomed by many in the industry, including the Betting and Gaming Council, which represents many of the UK's largest gambling companies. However, some have criticized the proposals as not going far enough, with campaigners calling for a complete overhaul of the industry.
If you're worried about your own or someone else's gambling, this service is
totally free to access, 24 hours a day, 7 days a week.
Call 0800 802 0133
Responsible Play – Adults-Only Game
18+ BeGambleAware.org. When selecting an online Casino, all welcome bonuses refer to new players or first-time depositors only. Wagering requirements always apply unless specified. Bonuses, RTP %, Providers, Casinos, Games and Wagering requirements may change depending on where you play. Free games and promotions are for funded players unless specified. Withdrawing funds requires proof of an ID. Full T&C's apply.