iGaming Industry News
As record demand for NHS Services from gambling addiction takes hold, the NHS in the UK has announced seven new gambling addiction clinics will open this summer.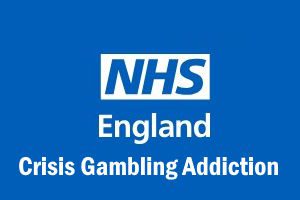 In anticipation of its 75th anniversary on Wednesday, July 5, the NHS announced its proactive response to evolving healthcare needs by significantly expanding support services for individuals affected by gambling-related issues.
Fresh statistics released this week reveal that over the past year, approximately 1,400 patients sought assistance, an increase of more than a third compared to the previous 12 months and nearly 80% higher than two years ago.
The NHS has introduced seven new clinics in Milton Keynes, Thurrock, Bristol, Derby, Liverpool, Blackpool, and Sheffield. These additions join the existing eight gambling harms clinics already operational in London, Leeds, Newcastle, Manchester, Southampton, Stoke-on-Trent, and Telford, as well as a national clinic located in London that specializes in treating both gambling and gaming addiction in children and young people.
By establishing a total of 15 clinics, the NHS aims to provide treatment for up to 3,000 patients annually, surpassing its commitment outlined in the NHS Long-Term Plan by six months.
Amanda Pritchard, NHS chief executive, stated, "This expansion demonstrates the NHS's ability to adapt to the emerging healthcare needs witnessed over the past 75 years, as we approach our 75th anniversary on Wednesday. In 1948, when the NHS was established, placing a bet required a visit to a bookmaker's shop. Today, gambling is as accessible as a single tap on a smartphone, and people of all ages are bombarded with advertisements encouraging their participation."
Pritchard continued, "A growing number of individuals are turning to the NHS for assistance in combating their gambling addiction, a debilitating condition capable of devastating lives. Referrals have increased by more than a third compared to the previous year. In response, the NHS is swiftly deploying seven new gambling harms clinics across England, extending its support to even more people in their time of need."
According to figures from the Gambling Commission, approximately 138,000 individuals may be experiencing problem gambling, with an additional 1.3 million individuals participating in either moderate or low-risk gambling. However, alternative research suggests that this estimate could be even higher.
The newly established clinics will employ various treatment methods, including cognitive behavioral therapy, family therapy, support groups, and aftercare, to address severe addiction issues. NHS teams consisting of psychologists, therapists, psychiatrists, mental health nurses, and peer support workers will also extend their assistance to the family members, partners, and carers of patients.
Claire Murdoch, NHS mental health director, remarked, "Addiction is a devastating disease that can ravage lives, wreaking havoc on finances and relationships. However, the NHS is here to help. If you or someone you know is struggling with gambling addiction, please step forward."
National Gambling Support Network
The National Gambling Support Network initiative represents an important collaboration between government agencies and nonprofit organizations, and it has the potential to make a significant impact on the lives of millions of people in the UK.
If you're worried about your own or someone else's gambling, this service is free to access,
24 hours a day, 7 days a week.
Call 0800 802 0133
Responsible Play – Adults-Only Game
All slot games are 18+ games only and involve gambling. Welcome Bonuses refer to New players only. Wagering requirements always apply unless specified. Bonuses, RTP %, Providers, Casinos, Games and Wagering requirements may change depending on where you play. Free games and promotions are for funded players unless specified. Withdrawing funds requires proof of an ID. Always read full T&C's before playing.