iGaming Industry News
It's the question every gambling platform must ask, Are you GambleAware? If not, then you should be. GambleAware's steadfast commitment to providing free, confidential support and advice to those who are affected by gambling-related harm, hasn't completely transformed the world of Gambling, but it has made it a lot safer.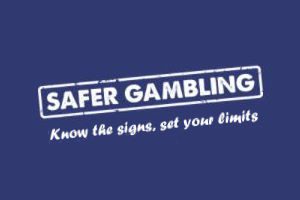 GambleAware is a non-profit organization dedicated to promoting responsible gambling and helping those affected by problem gambling. The organization was founded in 2008 and is funded by donations from the gambling industry, including online and offline operators, regulators, and other organizations.
One of the key features of GambleAware is its commitment to providing free, confidential support and advice to those who are affected by gambling-related harm. The organization operates the National Gambling Helpline, which is available 24 hours a day, seven days a week. The helpline provides support and advice to anyone who is concerned about their own gambling, or that of a family member or friend. The helpline also offers referrals to specialist treatment services for those who require more intensive support.
Another important feature of GambleAware is its work in promoting responsible gambling. The organization works with the gambling industry, regulators, and other stakeholders to develop and promote best practices in responsible gambling. This includes initiatives such as the Safer Gambling Standard, which provides a framework for operators to follow in order to ensure that their services are delivered in a safe and responsible manner.
GambleAware also funds research into problem gambling and its impact on individuals, families, and communities. This research helps to inform the organization's work and ensures that its services and initiatives are evidence-based and effective.
Overall, GambleAware is a vital organization in the fight against problem gambling. Its commitment to providing support, promoting responsible gambling, and funding research is helping to ensure that individuals and communities are protected from the harms associated with excessive gambling.
The launch of the National Gambling Support Network is an important step in addressing the growing problem of gambling addiction in the UK. According to the NHS, an estimated 0.5-1% of adults in the UK have a gambling problem, and another 2-3% are considered at risk for developing a gambling problem.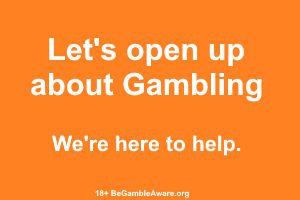 By providing education, treatment, and support services, the National Gambling Support Network is working to reduce the harm caused by problem gambling and to improve the lives of those affected by it.
The National Gambling Support Network initiative represents an important collaboration between government agencies and nonprofit organizations, and it has the potential to make a significant impact on the lives of millions of people in the UK.
If you're worried about your own or someone else's gambling, this service is
totally free to access, 24 hours a day, 7 days a week.
Call 0800 802 0133
Responsible Play – Adults-Only Game
18+ BeGambleAware.org. When selecting an online Casino, all welcome bonuses refer to new players or first-time depositors only. Wagering requirements always apply unless specified. Bonuses, RTP %, Providers, Casinos, Games and Wagering requirements may change depending on where you play. Free games and promotions are for funded players unless specified. Withdrawing funds requires proof of an ID. Full T&C's apply.